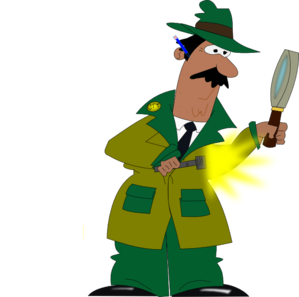 Buying or selling a home can be a stressful and time-consuming process, but it is important to consider every angle before making a decision. This applies whether you are a buyer or a seller. One of the most important things to do as either is to invest in a legitimate home inspection. Home inspections are necessary to ensure that your home will be safe, and they also provide valuable insight into what kind of repairs you will need to invest in, as well as how much these repairs might cost. It is important to find a reputable inspection company, though. For those in Colorado, A Better Home Inspection is one reliable option.
Home inspections cover an array of different areas of concern. You can have the structural integrity inspected or even the electrical wiring. For the most part, though, when people refer to home inspections they are referring to radon and mold inspections. The reason these specific threats are so important to scan for is the fact that they are silent, unnoticeable and potentially lethal.
There are many different kinds of mold that can develop in your home, but most of them are essentially harmless, or at most a minor inconvenience. That being said, there are some types of mold that are quite toxic, especially when inhaled regularly over a long period of time. Most common among these molds is the toxic variety of mold, known colloquially as black mold. It is commonly a result of water damage, and it can be extremely hazardous to your health. It is very important that you ask your Colorado home inspector about black mold specifically. There are mold removal procedures that can be done, but they can be costly, especially if the mold has been allowed to grow and spread. That is why it is best to remove the mold as soon as possible. Furthermore, if you do allow the mold to remain in your home or the home you are selling, you could expose yourself or others to dangerous levels of this toxic substance. Over time, this can cause severe health problems, and in extreme cases can lead to death. So whether you are buying or selling, get a prompt and thorough mold inspection, before you finalize anything with anyone.
Radon is another silent threat to your health, and it is also commonly found in many homes across North America. Radon is a colorless, odorless gas. Pockets of radon are found in the ground all over the world, and it can escape through the soil. If your home happens to sit atop one of these pockets, there is a good chance that radon is leaking into your home. Because radon is radioactive, it is also carcinogenic, and longterm exposure is very risky. Getting a radon inspection can determine if your home contains hazardous levels of the gas. If it does, do not panic. There are solutions, such as radon treatment, which mitigates the level of radon in your home to a safe level.