Choosing a wedding photographer is one of the most important tasks that you will have to complete when you are planning your wedding. You may agonize over your dress, and how to pick the right DJ, and what food you think would be the best to eat on your big special day – but remember that the photographer is the one that is going to capture and help you to keep all of those memories. Without a good wedding photographer that can adequately show your emotion in a photo, all you will have left after the wedding is over, and after month and months of planning, is a headache.
In order to make sure that you are getting the right wedding photographer for you, follow some of these simple steps:
Ask for referrals. There is an unspoken pressure on brides to have a completely unique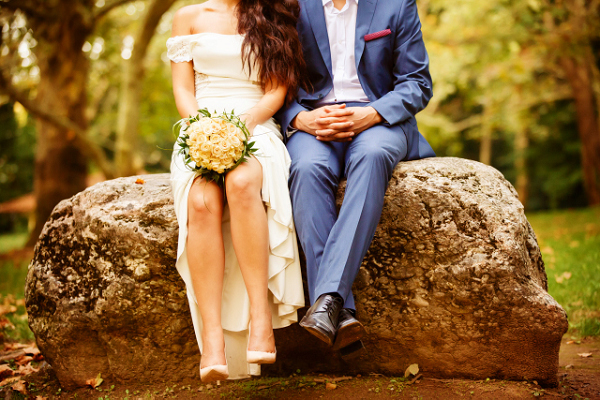 wedding that uses all different vendors and venues than their friends used for their wedding. It is not clear when or how this started, but for some reason women do not like to ask their friends for referrals, which means that they are wasting a precious resource. If you love the way your friend's wedding photos came out, then ask them who they used for their photography. It will not hurt to at least speak to the photographer, even if you decide not to use them or if they are unavailable for that date. That wedding photographer may not be available but they can perhaps give you some direction on other wedding photographers in the area that have similar styles of shooting and similar price points.
That brings us to the second basic point: only use a photographer that shoots in a style that you like. Some photographers specialize in outdoor wedding photography while some prefer to do elaborate indoor settings. There are as many different ways to shoot a wedding as there are weddings, so no matter what you are going to find someone that has a personal style that speaks to you.  You can find their personal style a couple of different ways:  Look at the work from past weddings. Each wedding will have its own flavor and style, so make sure to take a look at at least a few different weddings to get a feel for their shooting style.  Read about the photographer on their website. Usually they will list something akin to a mission statement and talk about what drives them or what thrills them. While similar interests will not guarantee that they are a good photographer, if you hire someone that has a similar outlook on life and on weddings that you do, then at least you know that you will be on the same page on the day of your wedding.
While finding a good wedding photographer is important, it does not have to be stressful. Give yourself time to sort through different photographers that are in your area. Do not overwhelm yourself with options and you will find the perfect photographer for your wedding.