Let's face it, we are all busy people with busy lives. We wear our busyness like a badge of honor, but when we fill up our days with work and errands and our social engagements, sometimes we forget to leave room for ourselves so that we can plan and prepare healthy meals. That is why having Thai food delivered is such a wonderful thing. Not only does it solve your problem of what to feed yourself for dinner, but there are also a lot of amazingly delicious options for you to chose from. Of course everyone has heard of Pad Thai, which is always a good option if you are unsure of what to get from your local Thai restaurant, but there are so many other amazing options that you should also check out from your local Thai Food takeout joint.
In addition to Pad Thai, another meal option that is most likely to appear on any good Thai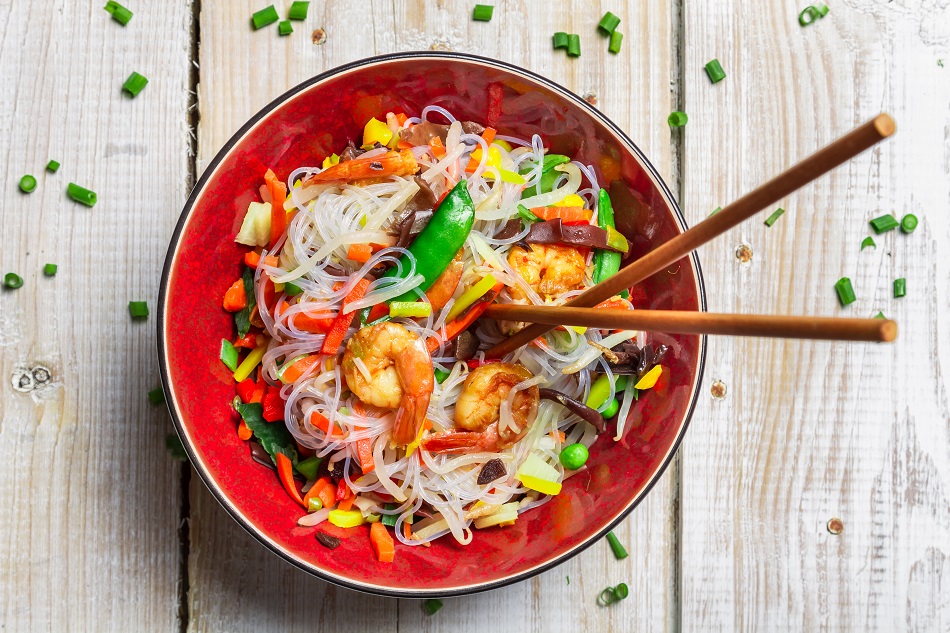 restaurant menu is Pad Kra Pao. This dinner is a great option is you prefer your food a little more on the spicy side, as a traditional Pad Kra Pao dish is going to have a lot of heat to it. You can still specify exactly how much heat you want, but the basil in this dish is going to amplify it. When it comes to Thai food spice, you would specify your preferred heat level using a 1 to 7 range. Most places will ask you if you want 1 thru 7, or if you want Thai-hot (although a lot of Thai food places in Denver do not offer true Thai hot) Level 1 will have little to no spice, and level 7 will likely have you sweating buckets, so choose wisely.  Pad Kra Pao is a stir fry dish that is made up of veggies and your preferred protein along with a selection of chillies and basil and served over rice.
After you have familiarized yourself with Pad Thai and you are ready to try something a little more adventurous, the next dish that you should try is Pad See Ew. This is a noodle dish, similar to Pad Thai, but it is typically made with the larger flat rice noodles instead of the skinny rice noodles that they use in Pad Thai. The rice noodles are cooked in a soy sauce, so the overall color of the dish is more of a dark brown, but do not let that deter you from trying it – it's delicious!
If saucy dishes are more to your style, then check out one of the many different curry dishes that are available at the Thai restaurant. Massaman curry is probably the most traditional dish, but they often have many different styles of curries for you to choose from. Massaman curry is made with coconut milk, roasted nuts, potatoes, fish sauce, chilies, cinnamon and other seasonings. It looks like a yellow curry when it is made right. Most people eat it over rice, but it is also wonderful on its own.