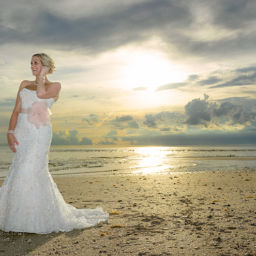 Weddings can get expensive. Many couples, even if they have decided on a small wedding that doesn't break the bank, will see how easy it can be to go above budget. There are so many unforeseen costs that can pop up while planning even the smallest of weddings. It can be a difficult and contentious thing for couples to deal with, especially since weddings can be stressful enough as it is. While it is nearly impossible to plan for every scenario, it's good to have a little extra money tucked away should something unexpected come about. Saving money isn't easy, especially in today's economy, but there are a few simple ways to save a little extra without feeling deprived.
The coffeeshop kitchen- Do you have a coffee addiction? If so, you know that this can get expensive quickly and really add up over time. Instead of depriving yourself of coffee altogether, try this trick: make yourself some coffee at home (you can take it to work with you in a travel cup or thermos) and pay YOURSELF for the coffee instead of your local coffee shop. While it's great to not have spent money on the coffee, chances are, that $5 will end up spent on something else later. To prevent this, transfer the $5 you would have spent on coffee to your savings account. Do this every time you make yourself coffee instead of hitting up the nearest coffee shop and you'll see your savings account start to grow. For example, if you have coffee every work day, that's $25 a week and $100 dollars a month. Instead of this money ending up in a glass, it can easily go towards helping you put a deposit down on your

wedding venue

.

Ditch donation- That bag of clothes you've been meaning to donate? Try selling them instead. Tons of secondhand fashion shops will go through your clothes and offer you money for the stuff that's in the best condition. Many will even donate the items they don't take for you. One trip could get you a little money and that bag of clothes out of your bedroom, plus you'd be passing them on for other people to love. Deposit the money you make from the clothes into your savings account.

Stockpile your change- Go through every purse, wallet, jacket and suitcase grabbing the change as you go, even the pennies. Put all of the coins in a jar. You can even make a game out of it and challenge your significant other to see who can find the most coins. Put your coins in separate jars and then take them to the bank to find out how much you collected. This process can go on for days, weeks, or even months. Even if you've decided to make it a contest, you BOTH win because all the money will go towards your wedding.
Saving money doesn't have to feel like setting aside huge chunks of a paycheck. In fact, just small adjustments in your lifestyle can add up and eventually help you budget for caterers, wedding venues, a honeymoon and more.